Welcome to the sixth edition of the President's Report. We are excited to launch our new Impact Investment initiative and release new tools to help grant applicants. Descendants of Frank Stanley Beveridge should be sure to read the Bev Bucks section near the end of this report. To learn more about the Beveridge Family Foundation, please visit  www.beveridge.org.
Recent Grants
At the October 2019 Board meeting, we authorized $644,500 in grants to a variety of organizations in Western Mass.  Following is a list of the recent grantees with links to their websites so you can learn more about our wide variety of interests and the outstanding work done by these dedicated organizations.
Impact Investing
As of October 31, 2019, the investment value of the Foundation was at $60,462,601 up from $58,986.820 at the end of April 2019. This is the first time the value has exceeded $60m since 1999. The assets remain prudently invested among common sectors under the guidance of UBS. We would like to use investment dollars to advance our mission in the community. Over the last year months we have worked with LOCUS to develop our policies and procedures for soliciting, evaluating, and executing impact investments. At our April 2019 Board meetings we met over two days to define process and policy guidelines for impact investments in three categories:
Environment, Social, and Governance (ESG) – Equities (stocks)

Screening to remove companies engaged in undesirable practices
Activist investor tactics to influence those practices

Local Investment Funds such as a Community Development Financial Institutions or CDFI
Direct investments in things like loans for building projects
Each of these three categories has different levels of impact in our local community and require different levels of underwriting and monitoring.
In the months following the April meeting we continued to work with LOCUS to define our impact investment policies, standards, and process. We voted to accept these updated components at our October 23, 2019 meeting. Now we are pleased to launch our new Impact Investment Initiative. You are invited to review our opportunities at https://www.beveridge.org/impact_investments.
We ask your help in spreading the word. We are also eager for your questions and thoughts.
Site Visit Schedule
The Beveridge Family Foundation accepts grant applications twice per year. As part of the process, we complete site visits for nonprofits we have not visited in several years, or where there have been significant changes. We will schedule site visits for March and September.
Our next deadline for funding is February 1, 2020. Visit the eligibility section of our website to start your application process now. Site visits will take place in March.
We do NOT conduct a pre-application meeting, preferring to allow the applicants to put forward applications for those projects with the greatest impact and need, uninfluenced by what they think we might see as a priority. More information about site visits is in our updated FAQ available here.
Cyber Safety for Teachers
A friend in the community read our Spring 2019 newsletter and shared a link that may be helpful to teachers or anyone trying to navigate the complex and fraud-riddled world of technology.  It's full of excellent discussion and tips for protecting yourself. Thank you, Jane, for sending it along.
Enjoy:
https://www.vpnmentor.com/blog/teachers-guide-to-cybersecurity/
Pioneer Valley Data
We have enjoyed working with the Pioneer Valley Planning Commission, The Community Foundation of Western Massachusetts and other local funders on the creation of the Pioneer Valley Data Initiative. Check it out and let us know your thoughts and ideas.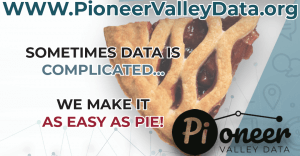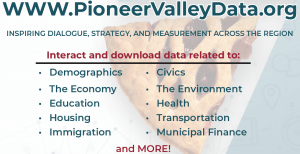 Help With Applications
We have enjoyed reading thousands of applications over the years. The passion and expertise of the writers often comes through. Some have commented on the difficulties of fitting responses to the prompts within the 280 character limit. Occasionally applications do not answer the questions as clearly as we might have hoped.
To assist we are adding an additional question to the application where you may provide a longer description on what you want us to know about your program or project. We have also added more detailed documentation to explain the different questions and what is intended by them. Look for those within the FAQ page.
Bev Bucks
Descendants of Frank Stanley Beveridge can make a pitch for the Foundation to provide funding of up to $5,000 to your chosen charity.
Many people are feeling stress due to heightened political drama and the resulting harm to our social systems. Some feel helpless to effect real change in a complex world. Philanthropy is an area where you can have a real, positive, and lasting impact.
Get involved with a non-profit organization you think is deserving and interesting. You can volunteer to help in their work, raise money, or increase awareness. Benefits include work experience, friendships with like-minded people, and a better understanding of how to work with others on a common goal. You will find that the time spent provides fulfillment well beyond most other endeavors.
All you need to do is to write a short appeal for the organization. Please include the following:
Your name
You email address
The name of the organization you want to support
The organization's address
A contact person including name, phone number, and email address
The organization's mission
Why the organization's work is important
What it means to you. Be sure to mention if you are involved with them, and how.
Email it to me at caswell@www.beveridge.org and I'll get right back with you.
The deadline for submissions for Bev Bucks consideration this Spring is April 1, 2020. There is a limited pool of funding available, so do your best to make a case for your favorite non-profit. It's a good idea not to mention anything about the Bev Bucks opportunity to the selected charity until after an award has been granted by the Board.
As always, we hope to hear from you. Be sure to check out www.beveridge.org for more information about the history and mission of the Beveridge Family Foundation.
Regards,
Ward S. Caswell
President
The Beveridge Family Foundation, Inc.
caswell@www.beveridge.org